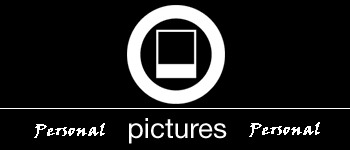 ---
READING 98
Pictures taken by David Smith
---
Click photo for full size
THE STORY BEHIND THOSE PICTURES
Getting those pictures is definitely the musical highlight of my life. I became a fan of J.D & N.O. back in 83 the moment I first heard their music, and I was quite pleased to learn that N.O. was playing the Reading Festival after I found out I had just won an all expenses trip to England to see the Fest. (I'm from Detroit,USA). We had a private tent in the VIP section (free catered food and drinks, they spoiled us) which was really cool, we were next to the media tent where the bands were interviewed after their sets. Although our passes didn't allow us full access to the stage we discovered that where there's a will there's a way, so for New Order's set I made sure I was getting in. Which I did. When I got to the side of the stage I noticed some fans taking some shots, then I saw security letting a few professional photographers with their $1000 cameras get right in front of the stage as the band started their set. Right then I said screw this I'm going for it, this is a once in a lifetime opportunity so I walked over, like I knew what I was doing, with my small piece of shit camera and started snapping away. You know..that was quite a rush, taking pictures of one of if not my favorite band from 10 ft. away at the Fucking Reading Festival!!
© 1998, dave majkowski
---
© Steve Callaghan
---
Reading Backstage with Manuel, Pottsy and Barney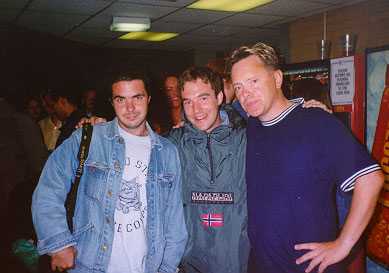 © 1998, Manuel Caviglia
Hi all, Finally I have got the first picture in the world including Barney and Pottsy together. I was at the Reading after show. Pottsy was sitting on the floor near to Stephen and Gillian. Barney was walking near to him. Pottsy to get his attention pinch Barney's grasp! I absolutely wanted to get a picture with them but Barney seemed quite tired and not in such a good mood. While they were talking together I asked to Pottsy if he could give to Hooky a little present I had to him (Hooky's face on 50 pounds) because Peter was gone. Pottsy showed it to Bernard and he smiled and liked it a lot. So I thought it was a good moment to ask for the picture......That's it..