JOY DIVISION CONCERT TICKETS




May 27, 1980



Info By The Seller Steve Miglio"

The JOY DIVISION show that was slated for May 27, 1980 in Chicago at "TUT'S" was sponsored in part by Wax Trax Records. Wax Trax was a very cool, hip, alternative record store, later expanding into a recording label specializing in underground hard core industrial music. Wax Trax had the tickets printed in a variety of colors, that's why from time to time red or yellow tickets pop up on E Bay. I was very a close friend of Jim & Danny, the owners of Wax Trax, and worked at the store for a period of time. My tickets are laminated because I had backstage access. of course the show never happened due to Ian's death. As for the "holes". To attach a cord in order to wear them around the neck.

"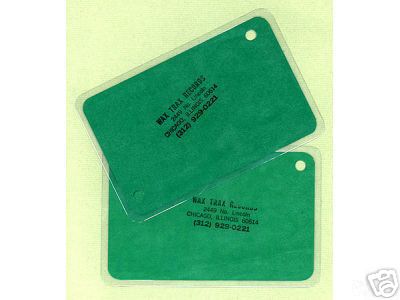 To understand the overwhelming importance of Wax Trax! in Chicago record store history, recall the depressing retail landscape of 1978. Current singles were really only available at the Ashland Avenue Sounds Good. Rose Records (now Tower) on Wabash arranged its albums by label, not artist. The Downtown Records chain had a few sealed Danny Williams cut-outs, but not much else. New wave promo LPs by Talking Heads, Richard Hell and the Dead Boys littered the Second Hand Tunes, Wax Stax and Ha Ha stores. But full-line imports, oldies and obscurities were absolutely not available anywhere. So vinyl-starved Chicagoans welcomed Wax Trax! with open wallets on the Saturday after Thanksgiving 1978.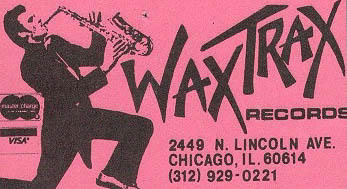 http://www.geocities.com/antlion7/waxtrax.htm
Heavily inspired by Joy Division's 'Unknown Pleasures' album in July 1979, Wax Trax! became the supreme Factory Records center of Chicago. Any Factory record by Crispy Ambulance, Section 25 or the Names was stocked in abundance and featured prominently. A custom-made 'Joy Division' neon sign glowed behind the front counter.
Wax Trax! printed tickets and planned to present Joy Division at Tut's on May 27, 1980. Unfortunately lead singer Ian Curtis committed suicide on May 18 and the first-ever US tour was cancelled. Curtis' suicide affected Wax Trax! staffers very deeply.
---