JOY DIVISION RECEIPT




September 29, 1978



It may just look like a rather old piece of a4 paper, but it is in fact a contract between I.B.Dicken and R.L.Gretton and all associated with the band known as Joy Division, acknowledging receipt of a £100 loan from a friend to help them on their way in the music industry. The contract is dated 29 September 1978,and is signed B.Dicken.
The Seller (Baliwen)"I came by the letter by retrieving it from a rubbish bin at work. Bernard used to work at the same animation company as i.D.Street was my boss and he is the one mentioned in the contract, once the loan had been repaid he thought there was no need to keep it, i thought differently."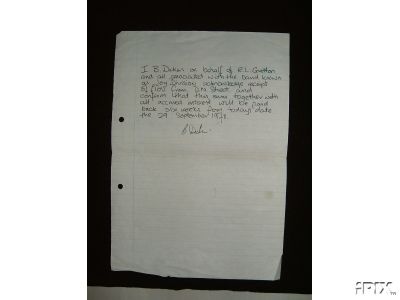 ---